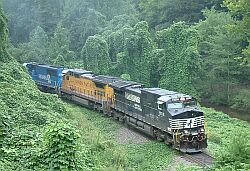 Welcome to the RRPictureArchives.NET contributor site of Steven Nicely Jr.



Welcome and Thanks for visiting my page. I am employeed with the BBRR, and have a passion for photography. It used to be the thrill of film, never knowing what would turn out, but I have graduated into digital, which I swore I would never do, but I am there now.

Hope you enjoy the photographs.



You may browse my collection of pictures via the menu located on the left hand side of the page. I hope you enjoy the collection and thanks for stopping by!
Note: This site is best viewed in Internet Explorer 6.0 or above.
Select one of the links from the menu on the left to begin browsing the collection.